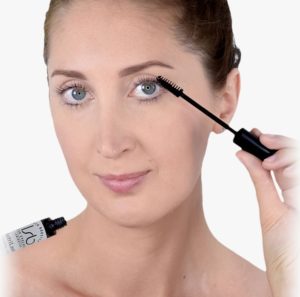 Nutrilash is a nourishing eyelash serum. It is very similar to Lami Super Booster eyelash lamination cream in its composition and helps to maintain the eyelashes at home, after Lash Lift or eyelash extension treatments. It simultaneously protects, nourishes, tones and promotes eyelash growth.
NutriLash eyelash serum comes in black colour and can be used daily instead of mascara or before mascara application.
Nutrilash can be used 1-2 times a day. It tones the eyelashes gently and the final result is a very natural look.
Nutrilash contains:
Hydrolyzed keratin – natural protein that is found in the hair. It gives volume, nourishes and moisturizes the eyelashes.
Sodium Hyaluronate – extremely moisturizing lubricant that helps to reduce the loss of moisture from the eyelashes.
Collagen – a rejuvenating protein. Helps to maintain the elasticity of eyelashes.
Hydrolyzed silk – Moisturizes and gives eyelashes shine.
Nutrilash eyelash serum is manufactured in Italy following all the hygiene and safety rules of the European Union. It is dermatologically tested (on humans, not on animals).